New educational experience programme for our children
Just like other children, we want our children to see the world and have wonderful experiences. Excursions into nature are as much a part of our programme as cultural activities – such as visiting a musical, a museum or a traditional craft workshop.
We would like to thank the organisation "Manahyl", the association "Africa Morocco", the "Anima Garden" as well as the "Riad Dar Ikamino" for actively helping to organise excursions that inspire our children and open up new worlds for them.
Would you also like to sponsor a special experience, an educational activity or a cultural excursion for our children?
Write to us at: contact@atlas-kinder.org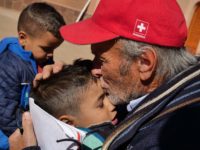 In loving memory of Atlas Kinder founder Hansjörg Huber. Video by Youssef Mama