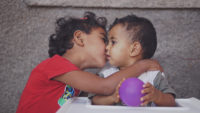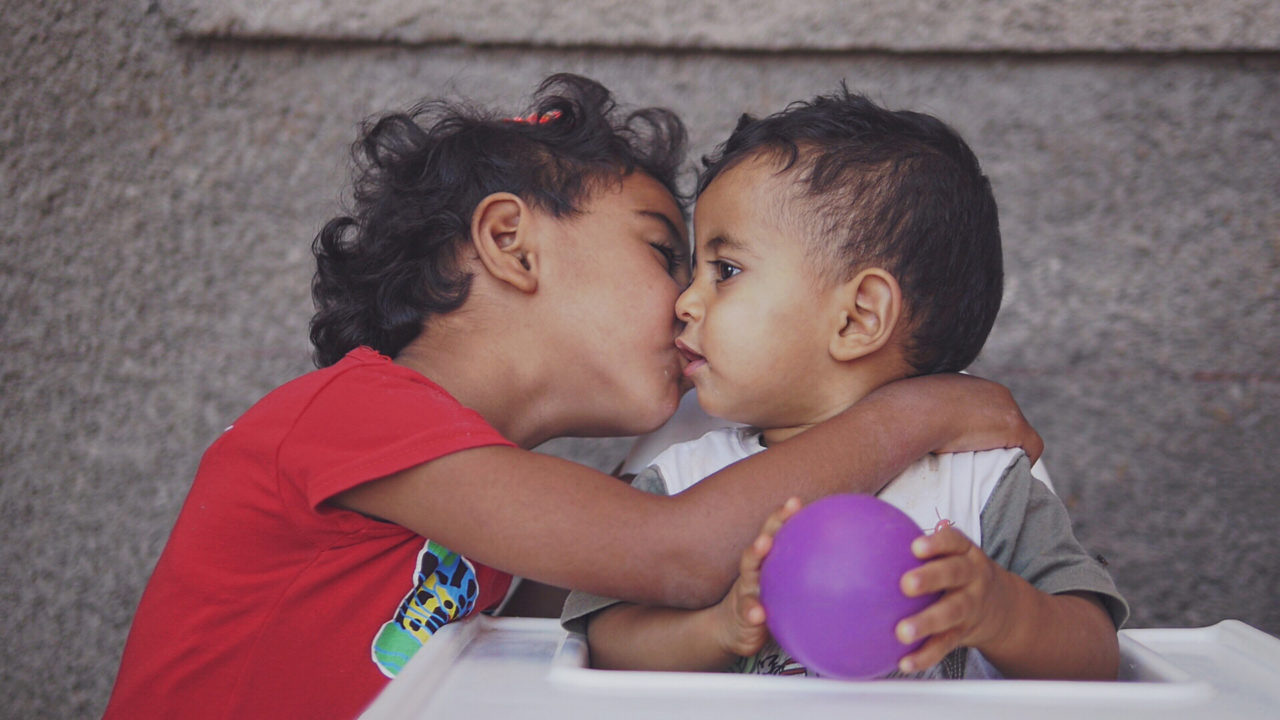 Every child deserves love

:

The Atlas Kinder

The Atlas Kinder are children in Morocco who have been abandoned or surrendered due to social pressure, illness or poverty and live with us in the village. Atlas Kinder is also the name of our internationally operating foundations and associations that are committed to helping these children and giving them a safe home in family-like structures. Love is at the centre of our concept. Every child deserves love and our children get a lot of it.
Furthermore, we take education very seriously! Children who would normally have hardly any prospects receive an excellent school education and are additionally supported individually. They should develop into strong personalities and be able to support themselves later on.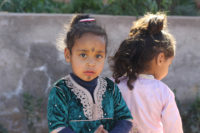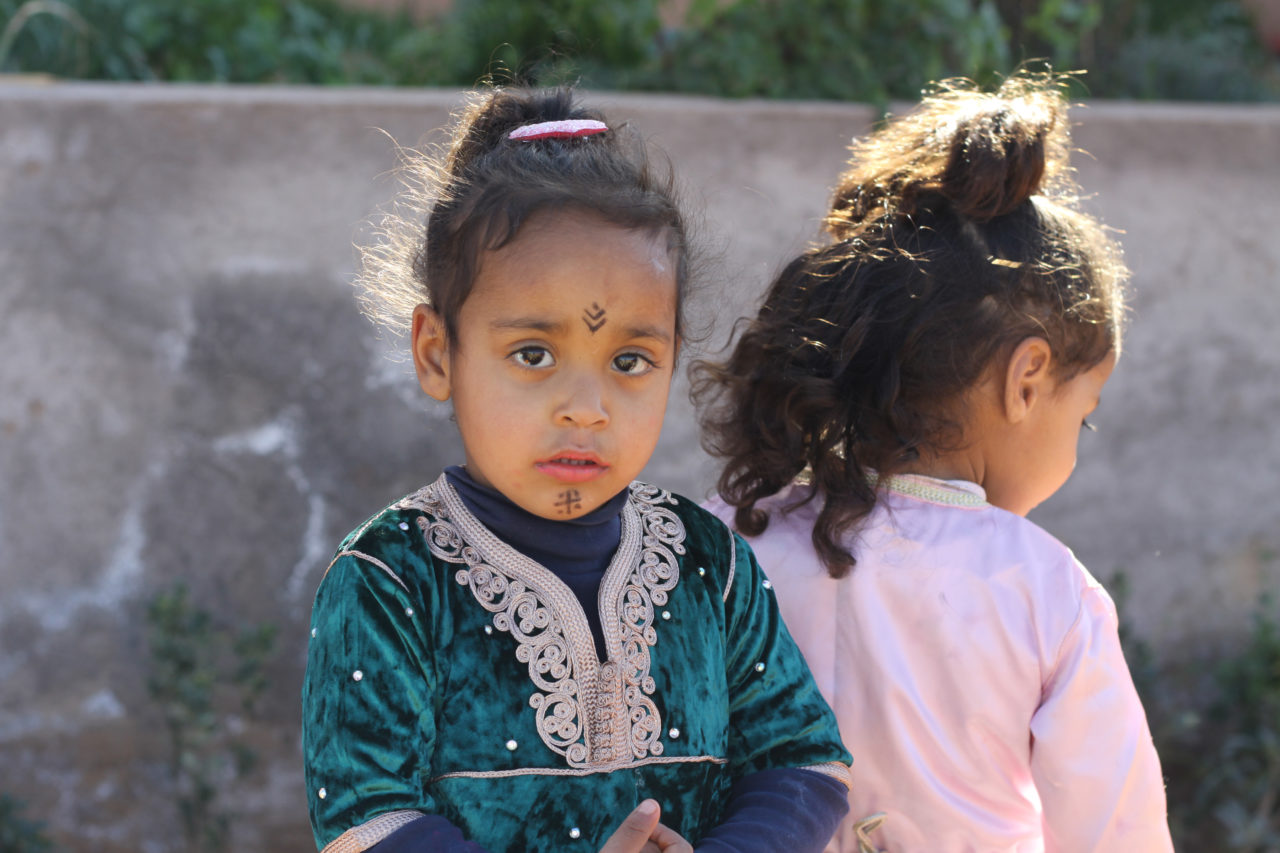 Healing wounded souls

:

The story of Leila

Leila* (*name changed) is six years old. After her birth she was found in front of a police station, parents unknown. She spent the first three years of her life in one of the reception centres for abandoned children. When we brought her to the village, she was very stiff and scared, hardly laughed and only slowly gained trust in her foster moms.
Today, Leila makes a happy impression. In the children's village she not only found new "brothers and sisters", but also many friends. She will probably not be able to grow up completely carefree – her psychological injuries are too deep. But not least thanks to our riding therapy, she found new courage to face life. Leila is not only an excellent rider, she also shows great talent for mathematics at school. What would have become of her if we had not taken her in? It is only thanks to donations and sponsorships that we can take in children like Leila and give them perspectives.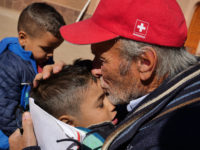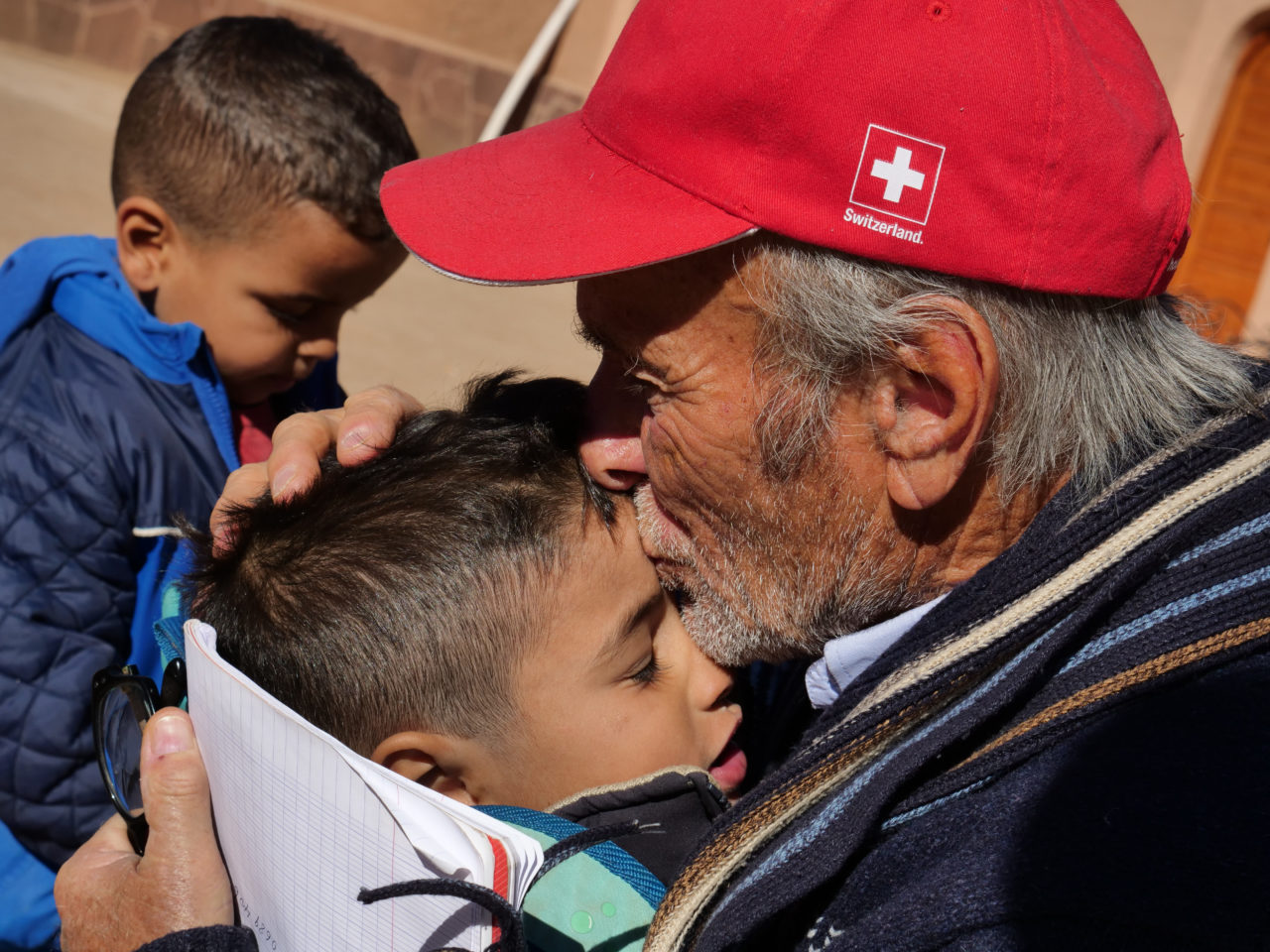 Atlas Kinder founder Hansjörg Huber
The man who gives children a future

With us, no child is turned away, because otherwise it might end up on the street or in the rubbish, says Children's Village founder Hansjörg Huber. According to official figures, around 24 children are abandoned or given away in extreme need every day in Morocco. The number of unreported cases is much higher. What happens to these children if no one takes responsibility? This was the question former insurance entrepreneur Hansjörg Huber asked himself – and he acted! In 2009, he and his partner moved from Küsnacht near Zurich to Marrakech. There he used more than two million swiss francs of his private fortune to build the first children's village. The story of the Atlas Kinder began.
Learn more about our founder Hansjörg Huber in our Press review.
Values for life
The five pillars of Atlas Kinder
We have a clear mission statement. We want our children to grow up loved and secure and later be accepted as full members of Moroccan society. Education plays a central role for us. It is not only about the children being able to survive, we want to give them a good life, a future with perspectives. The following five pillars determine our thinking and actions. The well-being of the children is always at the centre of this:
Pillar 1

Every child needs a loving, reliable and trustworthy caregiver – a (foster) mom.

Pillar 2

Every child should grow up naturally with sisters and brothers.

Pillar 3

Every child should live in a house and feel it as his or her own home.

Pillar 4

Every child should live in a village community and grow up to be a respected member of society.

Pillar 5

Every child should grow up surrounded by education, art and culture and be individually supported within the scope of his or her possibilities.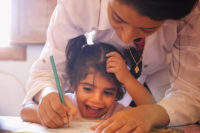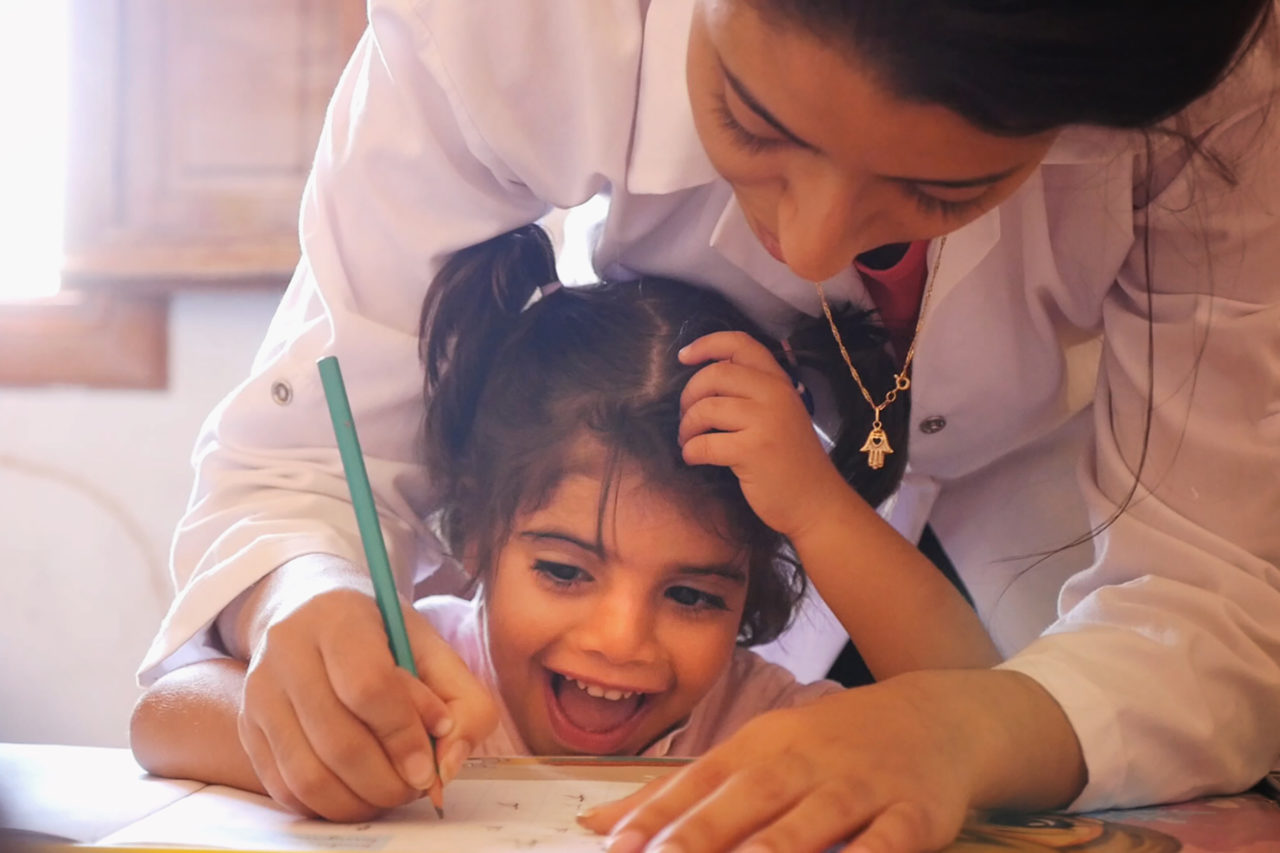 Learning with pleasure
School based on the Swedish model
At first, our children went to a public school, but there they were stigmatised as "children of shame". So we decided – in addition to our pre-school, the "Crèche" – to build our own primary school for the Atlas Kinder. They are taught in Arabic and French from grade 1 to 6. English is also taught. "Everything stands and falls with good education," explains Children's Village founder Hansjörg Huber. "In this context, we also pay attention to continuous training of the teachers." Our role model is the Swedish school system, which emphasises individual support and inspires the joy of lifelong learning. No child should be left behind!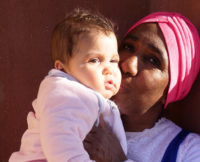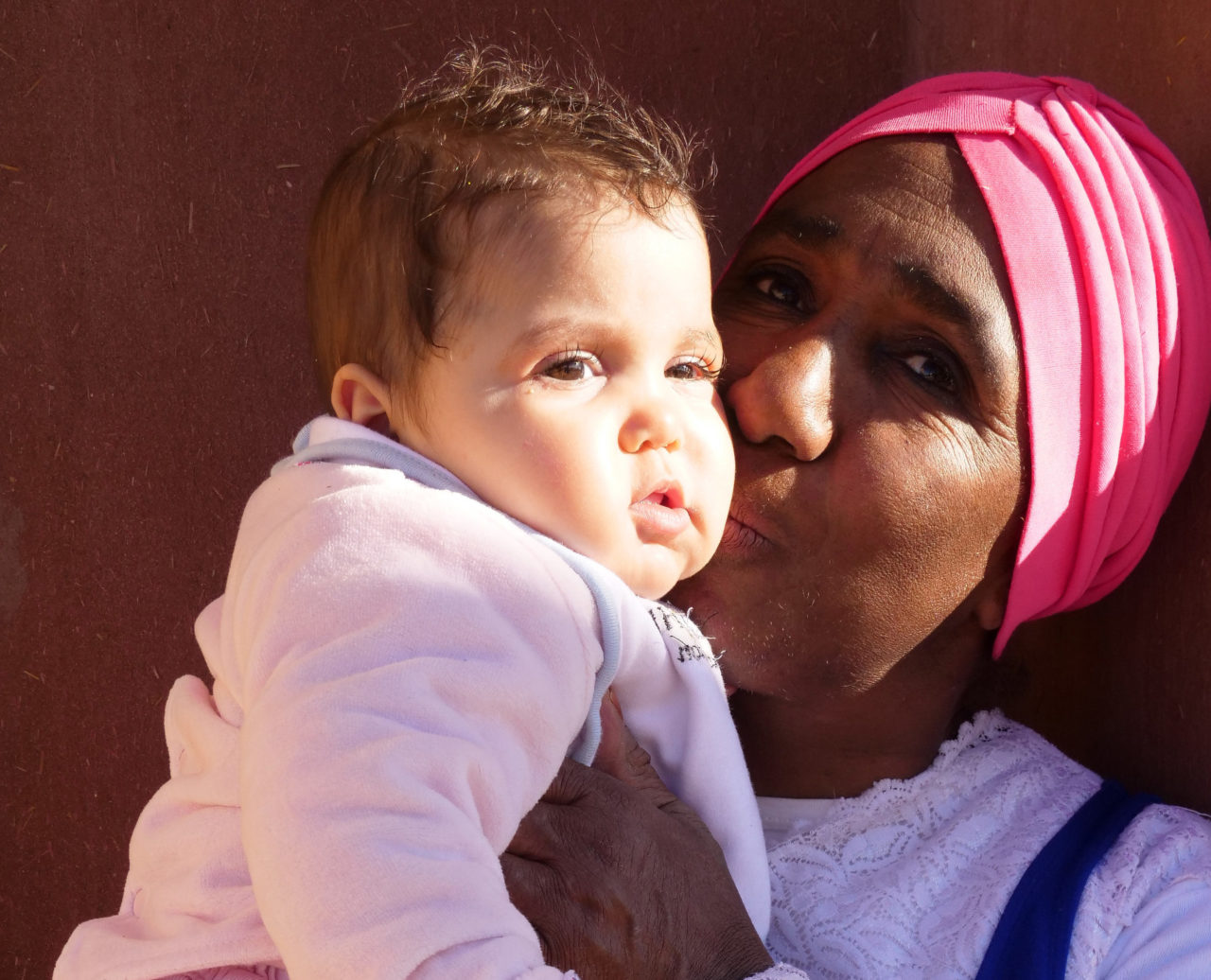 Growing up with love
The foster moms
Every child needs a reliable and trustworthy caregiver, a mother! The foster moms of our children come from the surrounding villages and are selected with the utmost care. Even after their training in health care and hygiene, they receive regular further training.
The foster moms take turns in shifts. Their job is not a job, it is a vocation. Love is at the centre of our philosophy. With us, no child will grow up without love!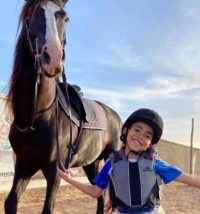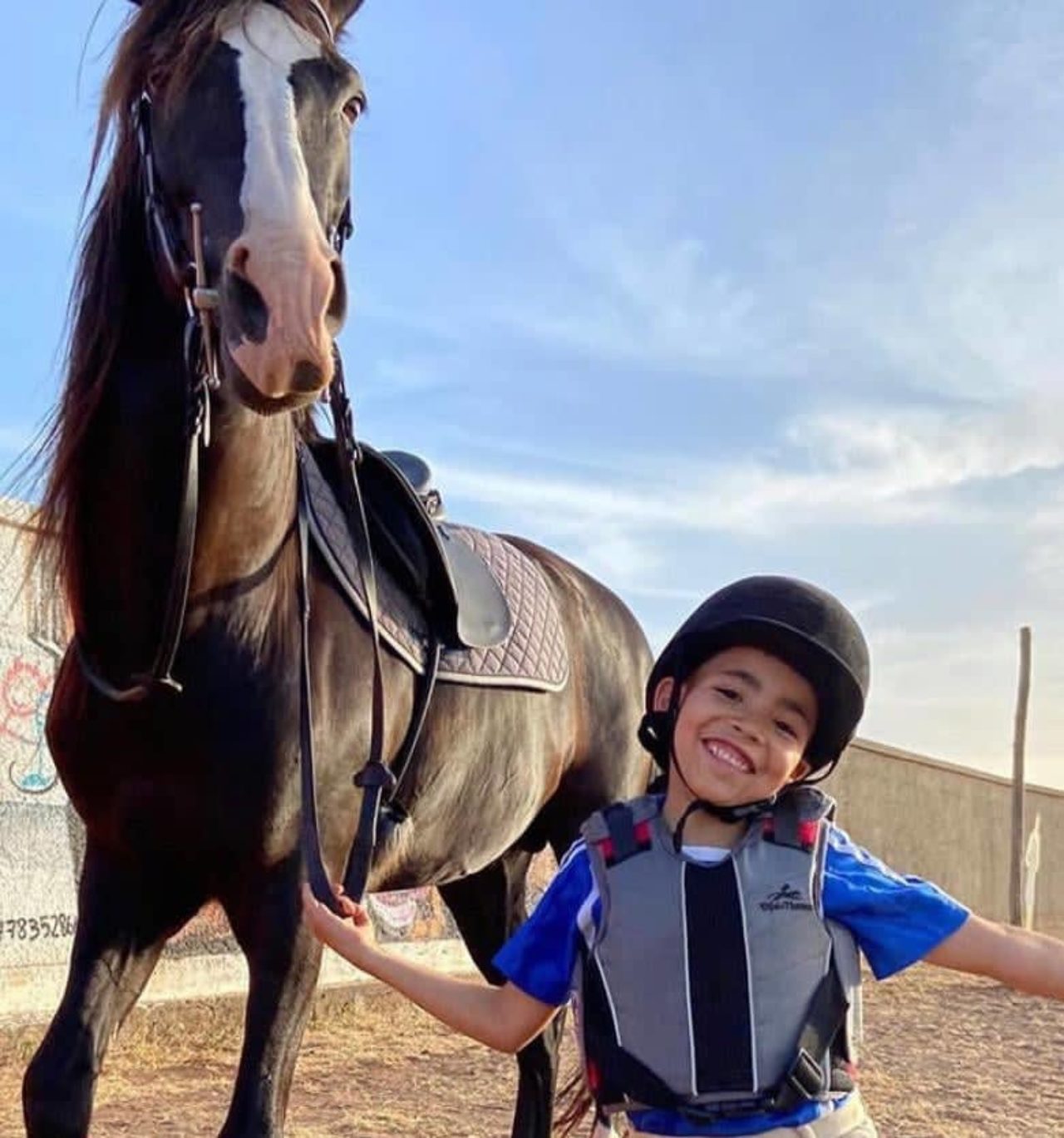 Overcoming traumas
Specific therapies
Our children often suffer from severe traumas. We do everything we can to help old wounds close. Thus, we offer special riding therapy – also for our protégés with disabilities. An experienced therapist accompanies them through their experiences on the back of a horse or pony. This therapy is a great success. It helps to overcome traumatic experiences as well as physical and mental disorders.
Many children make amazing progress. Our little Adam* (*name changed), for example. When he came to our village, he could not walk because of his disability. In the meantime, he has developed into a really good rider – and happily walks through the village with the help of a trolley.
Music therapies also help our children to deal with their traumas. With us, the children are allowed to learn a musical instrument and of course there is also a lot of singing and dancing. Cranio-sacral, yoga or dance therapies are also very popular. They learn to relax and process stressful experiences.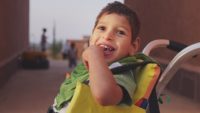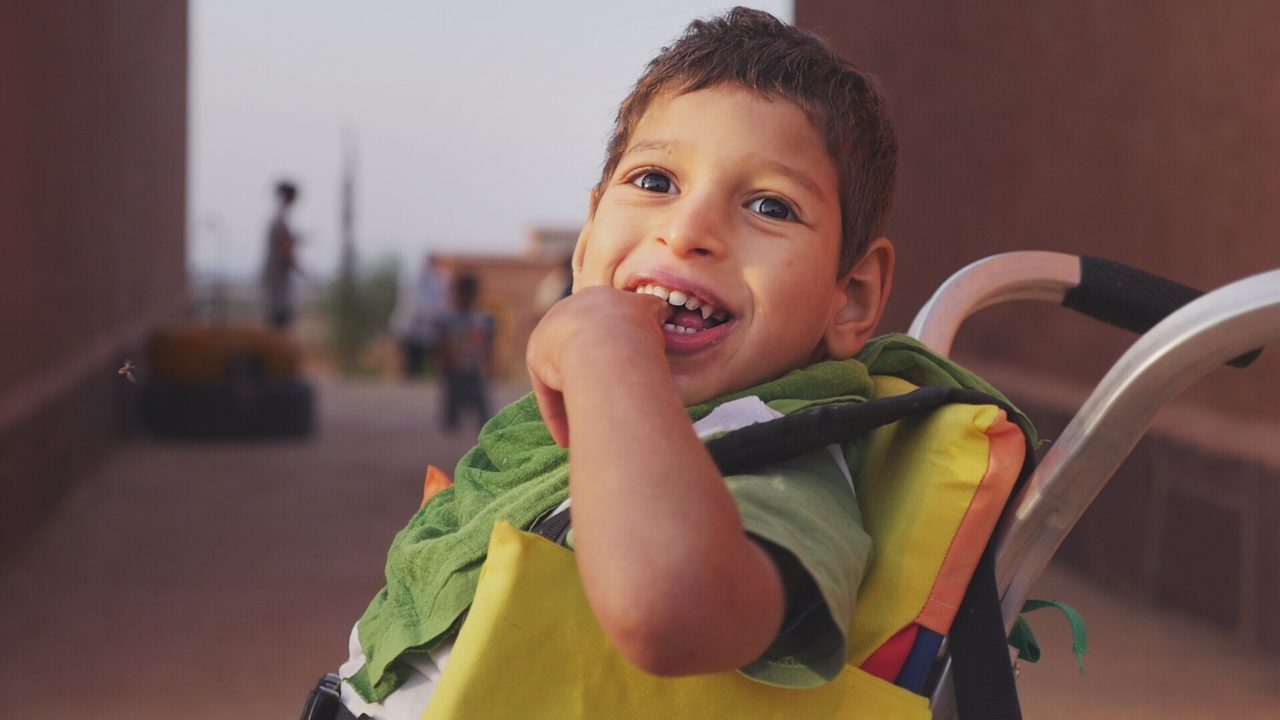 For the weakest in the village
House of Integration and Therapy Centre
As if starting life without parents was not hard enough… Some of our children are also severely disabled and need special care. For them, a "House of Integration" was built in our first village Dar Bouidar, which is equipped with special equipment. In order to effectively support the affected children, we also need professionally trained foster moms, therapists and nurses who care for our charges with much love and patience. In addition, a therapy centre for children with disabilities was built in Dar Bouidar. Children with disabilities from the surrounding villages are also very welcome here.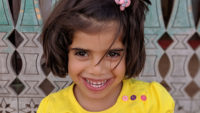 Environmental protection
Climate-friendly and sustainable
We are committed to solar energy and climate protection. That's why our solar power plant was put into operation in the first children's village in Dar Bouidar. It will cover almost all our energy needs. In the future, we will continue to focus on environmentally friendly projects. At the same time, we are making our children aware of the need to protect the planet – also for future generations.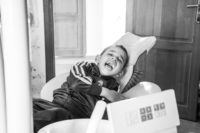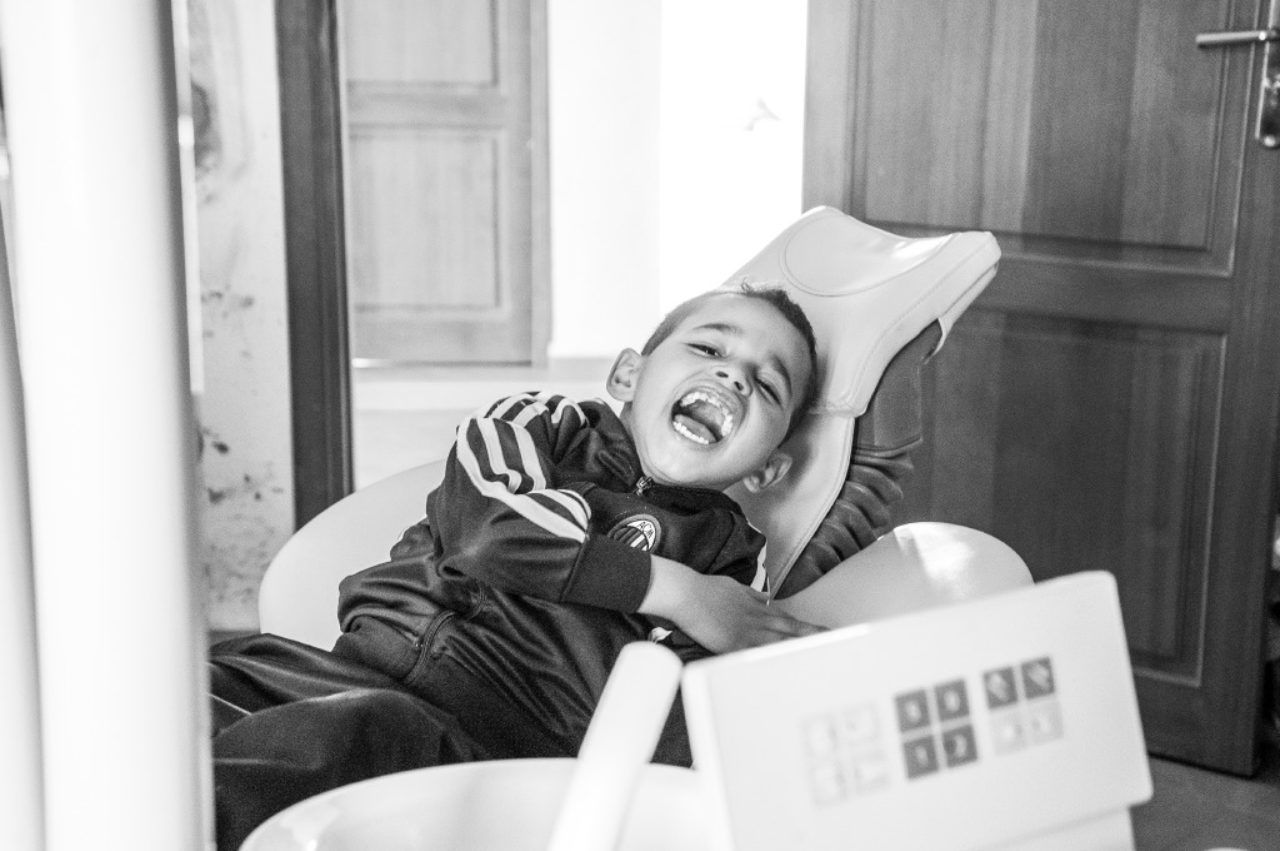 Health is essential
Medical Care
Of course, we take great care to ensure that our children and their foster moms have full medical care. Our nurses work directly in the village and take care of our children's health. Our examination rooms allow doctors to perform consultations on site.
Dental care is also very important to us. Volunteer dentists visit the village regularly to examine and treat the children.